Episodes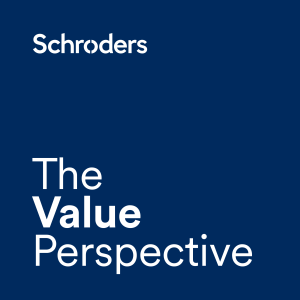 Monday Jan 11, 2021
Monday Jan 11, 2021
In the first episode of 2021, we have Jake Taylor, CEO of Farnam Street Investments, author of The Rebel Allocator and host of the Five Good Questions podcast and Value: After Hours series on YouTube. Jake, like us, seeks to apply learnings from other professions and perspectives to value investing. Committed to value investing since he had lunch with Warren Buffet while in business school, Jake shares with us his passion for learning from others and discussing the value style with potential converts.  
You can find Jake on Twitter @farnamjake1
Episode minutes:
01:07 Intro
01:53 Jake's background
03:36 How Jake became involved in value investing
04:49 Value investing in financial education
07:45 The role of accounting in value investing
08:38 Jake's podcast, YouTube series, and book
13:15 A call from Charlie Munger
16:00 How do we know if something is True?
20:05 How to implement base rates and other 'best practices'
24:39 How do you deal with uncertainly and maintain long term focus in an industry that is increasingly short term?
28:08  How do you make decisions when faced by a litany of individual probabilities with the visible and invisible webs?
34:03 The power of saying 'no'
37:42 Reflecting on reasons why you said no
41:25  What is a bad decision you made?
45:40 Book Recommendations: Nature of Value by Nick Gogerty, Nonzero: History, Evolution, and Human Cooperation by Robert Wright and The Essays of Warren Buffett
NEW EPISODES:
You can subscribe via Podbean or use this feed URL (https://tvpschroders.podbean.com/feed.xml) in Apple Podcasts and other podcast players.
GET IN TOUCH:
send us a tweet: @TheValueTeam 
Important information. This podcast is for investment professionals only.
This information is not an offer, solicitation or recommendation to buy or sell any financial instrument or to adopt any investment strategy.
Any data has been sourced by us and is provided without any warranties of any kind. It should be independently verified before further publication or use. Third party data is owned or licenced by the data provider and may not be reproduced, extracted or used for any other purpose without the data provider's consent. Neither we, nor the data provider, will have any liability in connection with the third party data.
Reliance should not be placed on any views or information in the material when taking individual investment and/or strategic decisions. Any references to securities, sectors, regions and/or countries are for illustrative purposes only. The views and opinions contained herein are those of individual to whom they are attributed, and may not necessarily represent views expressed or reflected in other communications, strategies or funds.
The value of investments and the income from them may go down as well as up and investors may not get back the amounts originally invested. Exchange rate changes may cause the value of any overseas investments to rise or fall.
Past Performance is not a guide to future performance and may not be repeated.
The forecasts included should not be relied upon, are not guaranteed and are provided only as at the date of issue. Our forecasts are based on our own assumptions which may change.