Episodes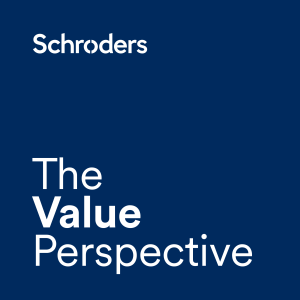 Monday Sep 26, 2022
Monday Sep 26, 2022
The Value Perspective with Bethany McLean
We're very excited about our guest this week on the Value Perspective podcast. Bethany McLean is a financial journalist who was contacted by the short seller Jim Chanos when working for Fortune Magazine and advised to look into a company called Enron. Bethany's column entitled 'Is Enron overpriced?' was published in 2001, starting the unravelling of the company and she went on to write a book entitled The Smartest Guys in the Room: The Amazing Rise and Scandalous Fall of Enron. She is also author of the titles Shaky Ground: The Strange Saga of the US Mortgage Giants, All the Devils are Here: The Hidden History of the Financial Crisis, and Saudi America: The Truth About Fracking and How It's Changing the World. Bethany has also been working at Vanity Fair as a contributor for over a decade now and has pretty much covered all of the famous corporate frauds for the last twenty years. Her background is as a mathematician and she started her career at Goldman Sachs as part of their M&A department. Our conversation references a previous Value Perspective podcast with Carson Block, exploring the nature of the people who are committing these frauds; the difference between the visionary and the fraudster; what is needed on the other side of the ledger to uncover these frauds and withstand the pressure from believers; and finally the role of short sellers in today's markets. Please enjoy.
NEW EPISODES:
We release main series episodes every two weeks on Mondays. You can subscribe via Podbean or use this feed URL (https://tvpschroders.podbean.com/feed.xml) in Apple Podcasts, Spotify, Google Podcasts and other podcast players.
GET IN TOUCH:
send us a tweet: @TheValueTeam 
Important information. This podcast is for investment professionals only.
This information is not an offer, solicitation or recommendation to buy or sell any financial instrument or to adopt any investment strategy.
Any data has been sourced by us and is provided without any warranties of any kind. It should be independently verified before further publication or use. Third party data is owned or licenced by the data provider and may not be reproduced, extracted or used for any other purpose without the data provider's consent. Neither we, nor the data provider, will have any liability in connection with the third party data.
Reliance should not be placed on any views or information in the material when taking individual investment and/or strategic decisions. Any references to securities, sectors, regions and/or countries are for illustrative purposes only. The views and opinions contained herein are those of individual to whom they are attributed, and may not necessarily represent views expressed or reflected in other communications, strategies or funds.
The value of investments and the income from them may go down as well as up and investors may not get back the amounts originally invested. Exchange rate changes may cause the value of any overseas investments to rise or fall.
Past Performance is not a guide to future performance and may not be repeated.
The forecasts included should not be relied upon, are not guaranteed and are provided only as at the date of issue. Our forecasts are based on our own assumptions which may change.